Suhail Mir graduated from Georgetown University Law Center (LL.M) in 1994. Suhail received a Bachelor of Laws, with distinctions, from Kashmir University.
Suhail is a member of the United States Supreme Court Bar, member of Virginia Bar, member of Virginia Alternate Dispute Resolution Committee, and a Fellow of Institute of Constitutional and Parliamentary Studies of India. He is also Of Counsel to Gordon & Bryant Law firm.
Suhail's practice primarily focuses on Immigration matters and Federal Tax Exemption matters all over the country and on Non-Profit Corporate matters in the State of Virginia.
Suhail speaks English, Urdu, Hindi and Kashmiri.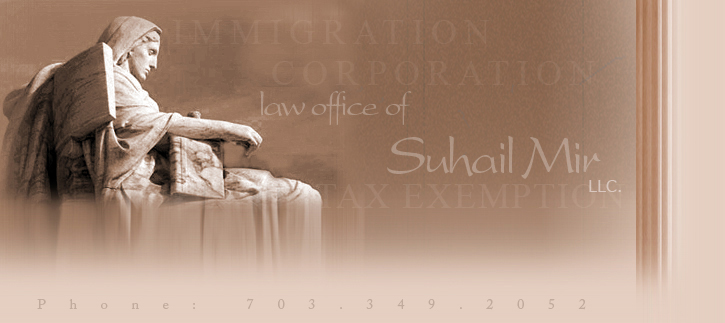 14916 Abilene Way
Woodbrige, VA 22193
Telephone: (703) 349.2052
Fax: (703) 349.6368
suhailmir@hotmail.com